The RPA platform for the future of business process automation
Enterprise RPA
End-to-end RPA+AI platform for automating any business process
Discovery Bot
Fast track automation with AI that uncovers processes and creates bots
IQ Bot
Transform unstructured and hidden data with AI that can learn on its own
Bot Insights
Real-time RPA analytics delivered at the bot, process and business levels
The RPA Platform that accelerates your digital transformation
Why do 80% of business processes remain a resource burden?
Business process automation must be in the hands of your front line. Only Automation Anywhere Enterprise combines a consumer-friendly user interface with enterprise-class reliability, plus the security to empower real-time self-automation of your digital workforce.
Instant-on Ease of Use
Open any web browser, log in, and automate. Intuitive experience optimized for every user type.
Unprecedented Scale & Extensibility
Scale to thousands of bots in just a few clicks with on-prem and/or cloud deployments.
AI Automation for Every Process
Built-in AI skills with intelligent screen recording and drag-n-drop ease of use.
Reimagine RPA Capability and Scale
Zero-install, Web-ready platform
Deploy RPA across the entire organization and scale bots on-demand in a few clicks.
Reduce your TCO by an order of magnitude
Whether on-prem or in cloud, there are no local clients to upgrade. A purely web-based interface reduces your enterprise upgrade process to just a few clicks.
Do more
Use the pluggable API architecture to maximize extensibility and customize RPA to meet unique business automation requirements.
Automate Easier & Faster than Ever
Log in. Click. Automate.
Start automating processes as soon as you log in. A web-based interface ensures the same intuitive experience whether your platform is on-prem or in the cloud.
Drag-and-drop ease
Intuitively create a bot or design business process automation workflows.
Works the way you do
Automate from any browser and any operating system– Windows, Linux or macOS – and on any device.
Speak to an Automation Anywhere Expert today!
Use AI to discover processes and automatically create bots
Discover a hidden trove of automation opportunities, saving time on developing bots.
Fully Integrated with RPA. Embedded into the core RPA platform
End-to-end​ automation from process discovery to bots in
production
Maximise RPA ROI by accelerating process discovery to automation cycle
Scale Faster by accelerating your automation cycle by 5X
Leading the change with
cognitive automation
IQ Bot is designed for the 80% of business processes that today rely heavily on people to locate and organise unstructured data before the process can even begin.
Users can automate unstructured data processing end-to-end using the latest AI technologies like Computer Vision, Natural Language Processing (NLP), fuzzy logic, and machine learning (ML) without the help of data scientists or highly trained experts.
Intelligent Document Processing
Pre-Processing – Improve document quality using noise reduction, binarisation, de-skewing techniques
Classification – Classify and separate multi-page documents to identify relevant pages
Extraction – Use ML technologies to extract specific data from documents
Post-Processing – Validate using rules and AI-driven techniques to improve the extraction results
Speak to an Automation Anywhere Expert today!
RPA analytics in real time at the bot, process and business levels.
Bot Insight is the only analytics platform to deliver both operational and business intelligence, in the moment.
Your digital workforce is bringing back complete information on not only what it does but also what it encounters along the way. Everything is recorded and visible to the enterprise, anytime. But what does it all mean? The most advanced RPA analytics reveal what's meaningful and predict what's next.
Advanced analytics at the click of the mouse. Simply tag the variables of interest and we do the rest.  
With actionable intelligence, delivered by self-measuring bots, operations managers and practitioners can constantly monitor the efficiency and effectiveness of their digital workforce and easily quantify processes' operational performance on demand.
Out-of-the box customisable analytics are designed for meet the analytics needs of most enterprises. 
Automation

 Anywhere Resources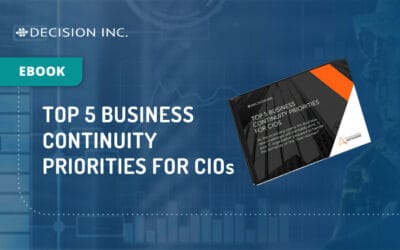 E-BOOK Top 5 Business Continuity Priorities for CIOsIn times of critical need, many organisations are forced to shift to remote operations. The role of the IT department to ensure seamless connection to business applications and secure networks for remote works are...
Speak to an Automation Anywhere Expert Today!
Ground Floor, Building1, Waterfall Corporate Campus, 74 Waterfall Drive, Waterfall City